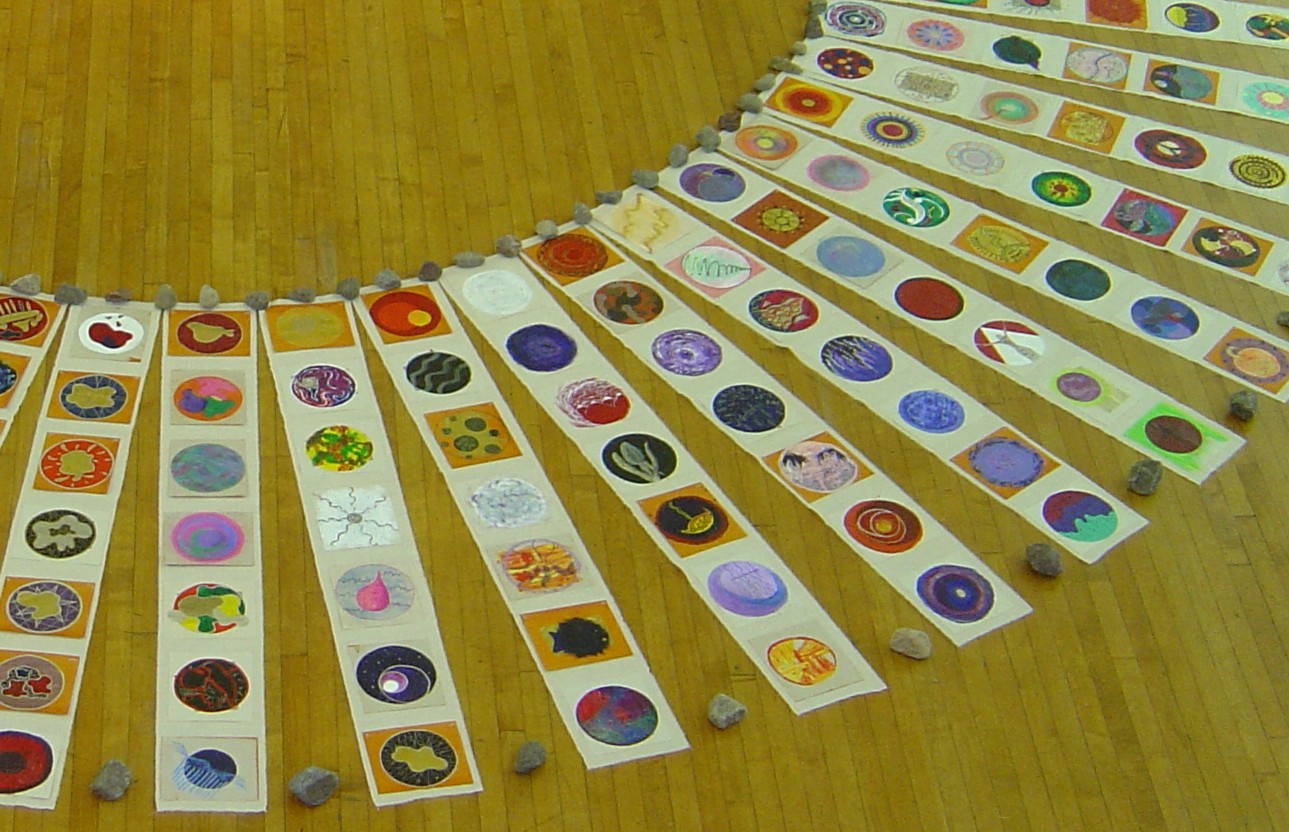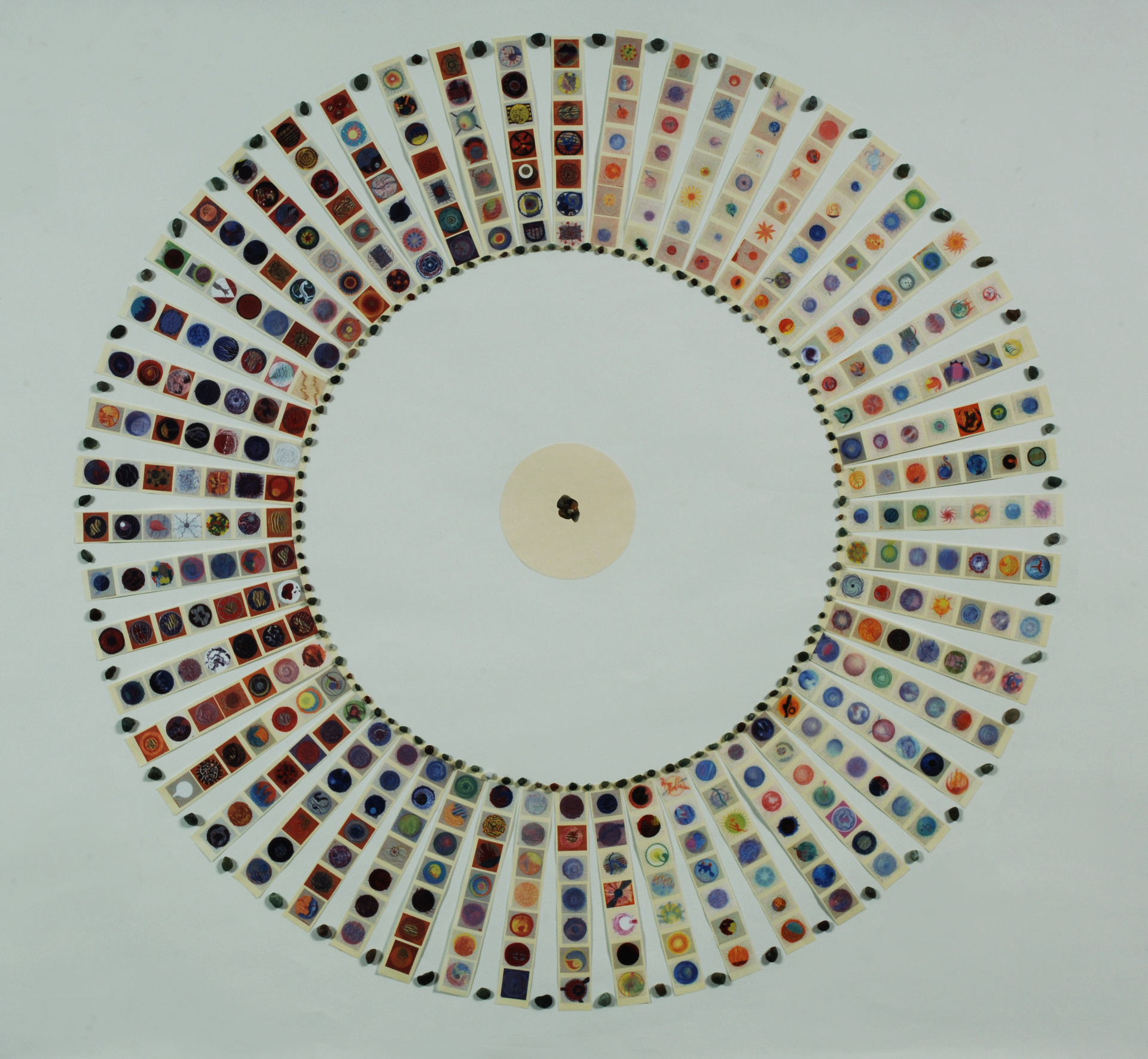 A Year of Grace
A Year of Grace was a daily practice to make a mandala and use it as a consciousness tool. I made a mandala, named and interpreted it and then further analyzed it against The Great Round of the Mandala that reflect different states of consciousness. Tracking this over the course of one year allowed me to see changes that were otherwise invisible to me.
I used 7" x 8" joss paper for each mandala and at the end of the year I stitched them, by week, onto 5 foot panels of fabric. Displayed as in this formation as a mandala, it is 24 feet in diameter.
Local river rocks were gathered and used to ground the installation. This has been displayed as seen, as well as hung as individual panels.